Warmer Kiwi Homes Grant
Find out if you're eligible for the healthy homes grant, providing 80 to 90% insulation subsidy.
More homes are now eligible for the insulation grant
You and your family deserve a warm, dry and healthy home throughout the year.
In August 2023, the government expanded the eligibility criteria for insulation grants, meaning they're available to more people, and you may be eligible for up to 80-90% off the cost.
Now's the perfect time to beat the cold – read on to find out how you, or your family, may be eligible for the Warmer Kiwi Homes Insulation Grant. 
What is the Warmer Kiwi Home Grant?
As a homeowner, you may be eligible for the Warmer Kiwi Homes Grant, a government initiative that provides grants covering up to 80-90% of the cost of home insulation. This program is available for low-income homeowners, Community Services Card Holders, SuperGold Combo Cardholders, and those residing in regions identified as for the programme.
To be eligible for the insulation subsidy:
Be the homeowner (owner-occupier) of a house built before 2008
You (the owner) have a Community Services Card, SuperGold Combo or
Live in an area identified as NZDep 7, 8, 9 or 10 – we can confirm this for you
Your home doesn't have ceiling and underfloor insulation. (If you had an insulation grant for a previous house, no worries, you can apply for a grant at your current home.)
Even if you have insulation, it might not meet the current standard. Warmer Kiwi Homes Grants can cover additional insulation for your home.
In some regions, the subsidy may be higher, due to funding by local community groups. Please note, funding is limited and some subsidies may not be available in all locations.
Am I Eligible?
Find your Local Branch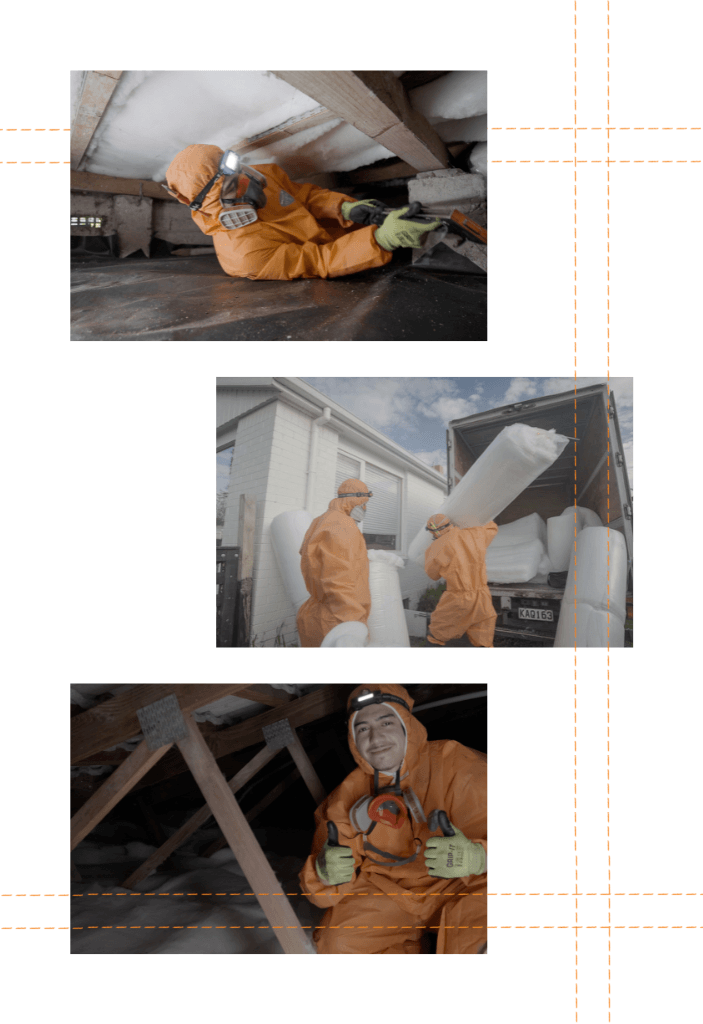 Check your Eligibility
To see if you qualify for the Warmer Kiwi Homes Subsidy, simply fill out our quick and easy form. We'll let you know if you meet the eligibility criteria. If you don't qualify, you may still be eligible for other options.
We'll be in touch
Once we receive your contact form, we'll get in touch to schedule a free, no-obligation assessment of your home. We'll also provide you with information on available subsidy options and any additional funding you may be eligible for. During the assessment, we'll determine your home's insulation requirements.
Quote and Installation
After you accept the quote, we'll work with you to schedule a convenient installation time. You'll need to sign a contract and pay the non-subsidised portion of the installation cost. Our team will handle the installation process, ensuring that your home is properly insulated and ready for a more comfortable living environment.
Premier Insulation will use your contact information (Including Name, Address, Email and Telephone) to maintain communication with you during the assessment and installation procedures. Please Note: As part of the application process, your information will be shared with the Warmer Kiwi Homes Programme to confirm eligibility.
A poorly insulated home loses its warmth as heat escapes through the walls, ceilings and floors. A well-insulated home will not only provide year-round comfort but also reduce your power bill. On average, 35% of your power bill goes towards heating costs. Over time, a well-insulated home will 'pay for itself'. You'll notice a lower power bill as insulation will reduce the need to heat your home as often, as the insulation will trap the warmth inside.
In addition to reducing your power bill, insulating your home can provide several other benefits. Improved air quality is one such advantage, as proper insulation can help prevent drafts that can bring in dust, pollen, and mould spores. This can help to reduce the risk of respiratory problems and improve indoor air quality. Additionally, insulation can help prevent moisture buildup that can lead to mould and mildew growth, protecting both your home and your health. By investing in insulation, you can enjoy a more comfortable, healthier, and safer living environment.
Find your local Premier Branch